White into Green
Inside/outside, natural/artificial, realist/abstract, digital/physical. When developing a curatorial proposal these seem to be antagonistic forces that define strict boundaries and develop their very own echo chambers.
In this proposal, we aim for blurring the boundaries between the inside of the gallery space and the outside through connecting a series of artworks inspired by nature. We decided to fuse together digital-based pieces and sculptural pieces with the objective of opening a new door to merge both worlds.
We will develop our show inside the Winchester gallery as well as the outside space that can be seen through the Finance office window in West Side building of WSA. Inside the gallery, we chose to keep digital-based artworks, created by four international artists, which look into a realistic and traditional depiction of nature, whereas on the outside space we'll display a sculpture created by a local fine arts student.
The decision of having these artworks separated came into being when we realized that we needed to depict a process within the exhibition space, we aim for developing a physical transition between the inside/outside, natural/artificial, realist/abstract, digital/physical instead of imposing one over the other. Also, we wanted to explore the differences between setting up a show inside the gallery space as well as on the outside, on the public space.
Curated by Abigail Day, Anthea Wong, Constance Yang, Doreen A. Ríos and Erin Liu.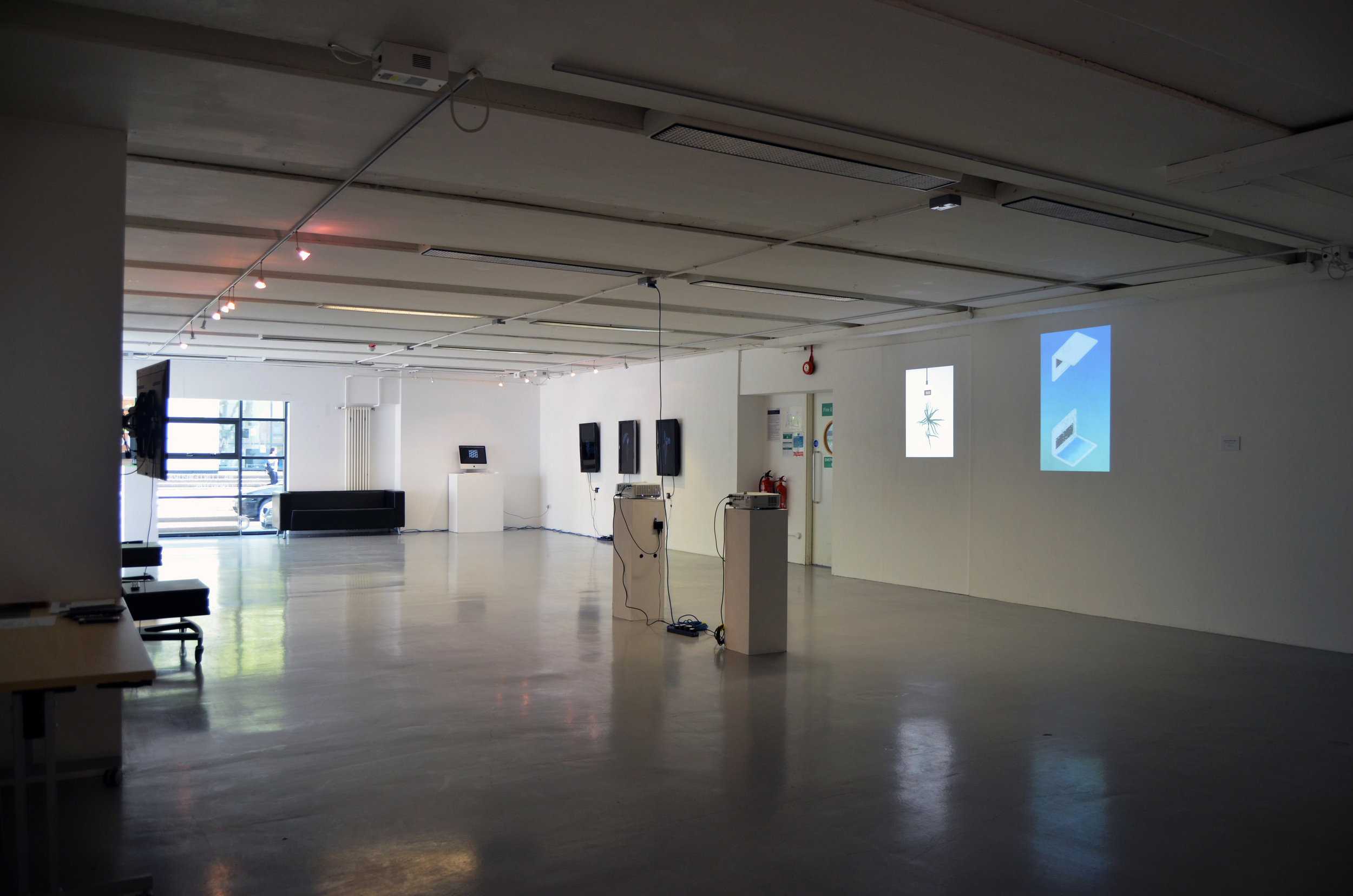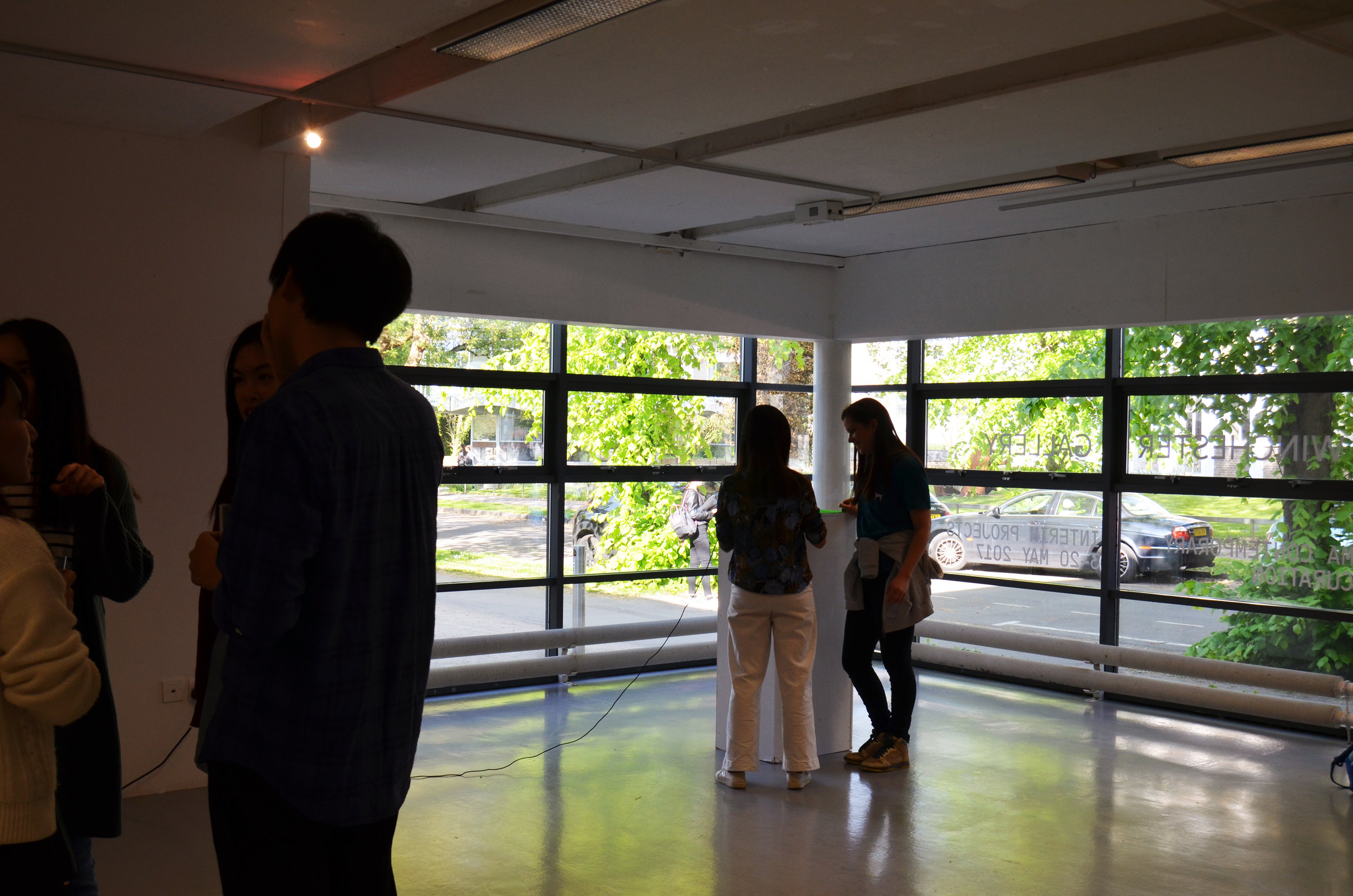 Sasha Katz (Russia, 1987)
Artist and illustrator graduated from the British Higher School of Art & Design. Her hypnotic work focuses in the reinterpretation of natural elements usually coexisting with gadgets. Her aesthetic patterns move from the 8-bit to the feminist resistance.
Her colour palette tends to move from pastels to bright hues, she's interested in exploring digital tools and specifically gifs as an eternal loop which can change through time and which is open to adapt its shape to diverse organic forms. Without a doubt her clean digital traces lead us to her particular vision of contemporary life through the depiction of objects and flowers. She has worked in campaigns for Absolut, Tumblr, Converse, Electric Objects, Giphy, Verizon, Dunkin Donuts, Nike.
Jonathan Zawada (Australia, 1981)
Artist and graphic designer. His visual work has taken different shapes throughout time. From digital illustrations to 3D animations he has also worked with public installations and textiles.
He is interested in the creation of spaces through the use of colour and textures as well as creating a direct connection between the natural and the digital. He has had various solo exhibitions in spaces such as Calm and Punk Gallery Tokyo, The Popular Workshop San Francisco, Prism Los Angeles and Sarah Cottier Gallery Sydney as well as groups exhibitions in Ben Barretto's Studio, Type Directors Club New York, Monster Children Sydney and Penrith Regional Gallery Sydney.
Rosie Blay (United Kingdom, 1990)
Student of BA Fine Arts in Winchester School of Art. She produces unique ceramic sculptures that range from being abstract to figurative in nature. The museum has been a fundamental inspiration to her practice and she considers her sculptures as artefacts rather than art works.
Through the action of firing, the clay is ultimately cemented in its set form; Rosie is interested in the fossilisation of her work to be immortalized through time. Using tan, taupe and terracotta coloured clays, the artist pays homage to the ancient ceramics she has admired so many times in museums. The forms adopt the prehistoric with recurring themes of organic curves and folds throughout. The process applied to her work is extensive in thought and being, with surface and form being integral to the outcome.
Salvador Loza (Mexico, 1988)
New media artist, DJ and writer. He explores distortions of reality in technology, human behaviour, architecture, politics, and art history.
His work has been exhibited in blogs like Cloaque.org and in countries like Canada, Italy, México, England, U.S, France and Germany. In 2014, he started a 3D net art gallery called VNGRAVITY that pushes the limits of the white cube exhibitions making new virtual spaces every show.
His artwork has been featured in publications such as Creators Project, La Tempestad, Vice, Revista Código, ARTE (Germany & France) Hyperallergic, Prosthetic Knowledge, among others.
salvadorlozza.tumblr.com
Raúl Moyado (Mexico, 1988)
Graduated from the BA Fine Arts by the Autonomous University of Baja California, Mexico and since his first projects he has found in the internet an honest and informal platform to share with other creators and take part in diverse activities inside virtual communities. His creative concerns have developed in diverse areas such as videogames. In this topic, Moyado, has been awarded with various prizes in the contest of independent videogame creation: Zonamakers for the creation of the videogame Toño Juan Proskato.
Influenced by diverse digital artists as well as other exponents of digital culture, Moyado belongs to a generation of artists that have found in the internet an independent way to obtain knowledge as well as spread their artwork.
Raúl Moyado has demonstrated an avid interest for innovating and offering new experiences inside art and new media. Insisting and looking for new methods to shape his compulsive creativity.
moya.do